All our projects and programs are only possible as people see the need and decide to help with their donations. You can choose how you make your donation. Choose the way that works best for you.
Whatever way you choose to give, please indicate your designation for the gift.
CHRISTMAS GIFT DONATION SUGGESTIONS
Consider making a gift donation FOR a relative or friend in their name to Furaha Africa Relief Association for missions.
Select from a list of items that will provide relief assistance to the poor and needy people (including children and families) in Uganda. These items were selected to provide a means to help them meet their daily needs.
(click here to see gift selections) Add a note to your cheque or e- transfer email to indicate your selection(s). If you use the "fillable" form (that opens), you can save it, and then you can attach it to an email.
CHILD ANNUAL GIFTS

Beginning in 2022, a birthday and Christmas gift are included in the monthly child support donation. Additional donations can be made to the Annual Gift Fund.




CHILD SUPPORT

$36 each month will sponsor a child
$432 will sponsor a child for a year (includes the annual gifts)




CHILD SPECIAL NEEDS

Extra funds will help sponsored children that have extra needs




GENERAL FUND

Funds that are applied to various needs at the discretion of the board




RELIEF PROJECTS
MISSION TRIP TO UGANDA

Help make a visit to the FARA Relief mission in Uganda possible
Whatever way you choose to give, please indicate your designation for the gift.
E-Transfer
From your bank account you can choose to send funds to The Furaha Africa Relief Association by way of an Interac E-Transfer. You will need to provide your bank with our email address: This email address is being protected from spambots. You need JavaScript enabled to view it..
This is an efficient way to donate and we recommend it as there are no deductions from your donation and we receive the full amount without delay. There is a small fee for you to pay when you make a donation this way.
Please add a note in the comment area indicating the gift designation.
Write a Cheque
Still a great way to make a transaction. It is good for your records and ours
Make the cheque payable to: Furaha Africa Relief Association
Make a note of the gift designation.
Send your cheque to
Furaha Africa Relief Association
14 Nordal Close
Wetaskiwin, AB T9A 0P1
On-Line Donations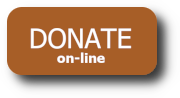 Make a donation from this website using your credit card or your debit card. We receive notice that you have made a donation as soon as you submit it.
When using a credit card, there is a service fee of about 3%, but we credit you with giving the full amount.
Donations using a debit card have lower fees.