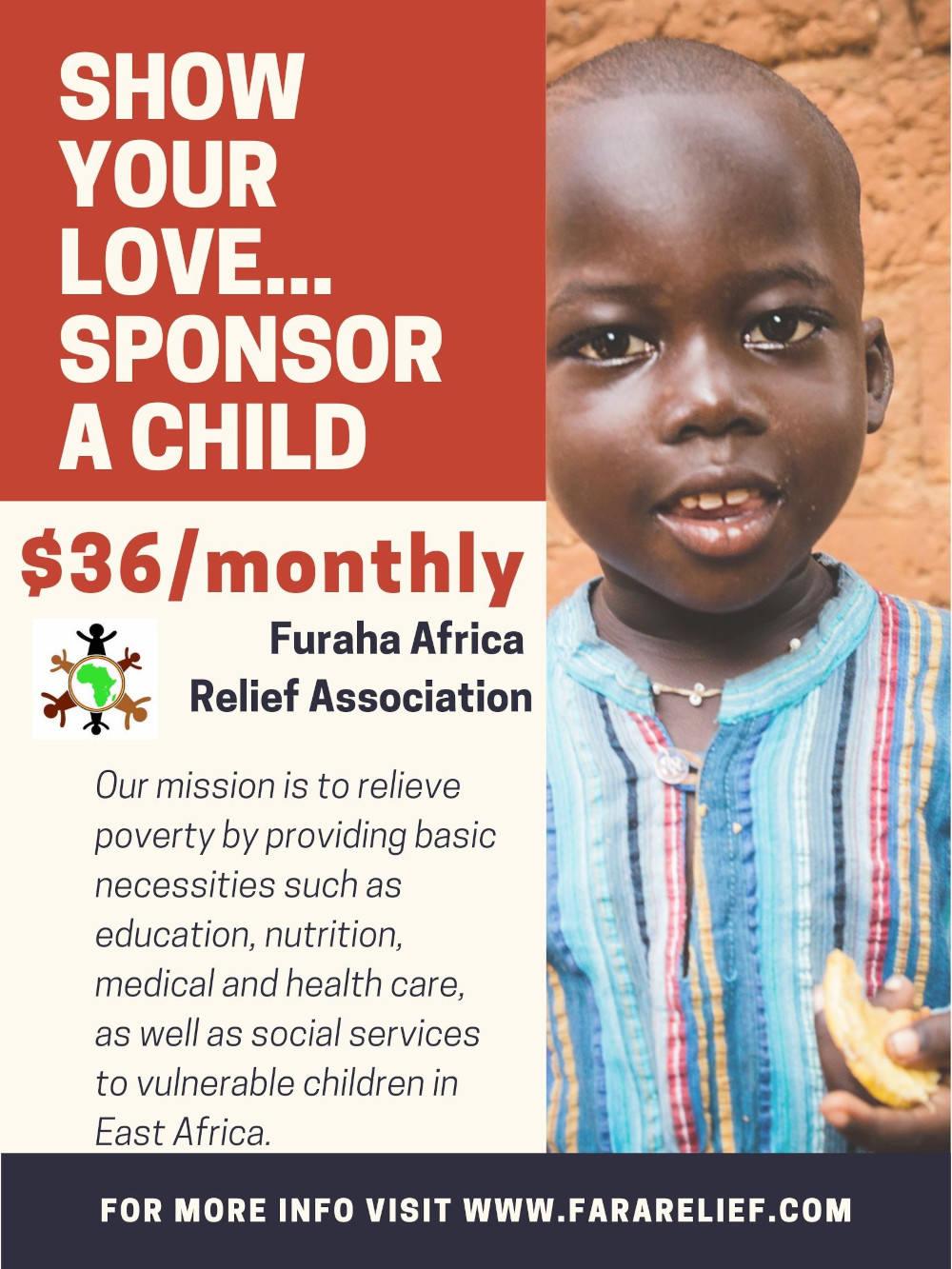 2022 CHRISTMAS GIFT DONATION SUGGESTIONS
Consider making a gift donation FOR a relative or friend in their name to Furaha Africa Relief Association for missions.
Select from a list of items that will provide relief assistance
to the poor and needy people
(including children and families) in Uganda.
These items were selected to provide a means
to help them meet their daily needs.
(click here to see gift selections)
To make a Christmas gift donation,
complete the process on our Donations Page.
© 2022 - Furaha Africa Relief Association (FARA)
14 Nordal Close, Wetaskiwin, Alberta, T9A 0P1 Canada Ph 780 364 0105 This email address is being protected from spambots. You need JavaScript enabled to view it.
Charity Registration No. 73870 0335 RR0001